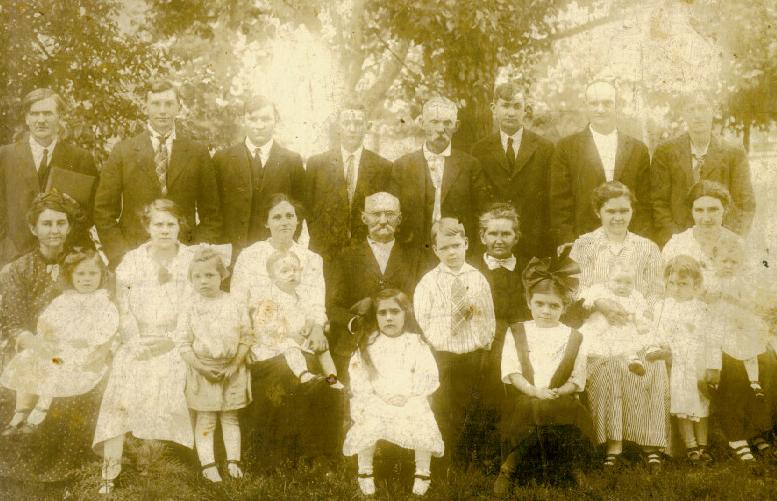 The picture taken August 1917 at the McRaven home includes the following people;
back row left to right; Clarence Collins, Bill Rose, Harry Rose, Reuben Rose, Uncle Will Rose, Jim Rose, Sam Rose, and Jesse Thomas McRaven.
middle row left to right; Nellie [Rose] Collins, Rosie Rose, Hardie Rose, Richard Tilton Rose, Rebecca Jane [Deisher] Rose, Maggie Rose, and Josephine Nora [Rose] McRaven.
Children left to right; Bertha Collins, Melba Rose, Bud Rose, Rosa Collins, Walter Rose, Frances Rose, Wilma Rose, Jessie McRaven, and Bessie McRaven.